#024L ArminLeggan™ Rubber Leg (ambidextrous) w/ handle $285.00
This solid life like rubber leg allows for a more realistic approach when training potentially aggressive animals. It is not a toy and should only be used to create realism by professional trainers. Handmade, flexible and comes in a "flesh tone". (Flesh tone color may vary based on supplier.) The imitation leg starts from just above the knee area down to the foot.
All items have a special purpose and are hand made. Because each item is manufactured by hand, allow up to four weeks delivery. Shipping is included in the price if shipped within the continental U.S. We ship UPS ground or US Post Office, unless otherwise requested. Overseas and Overnight shipping is determined by weight and volume.
The color, weight and length may vary slightly in manufacturing, but averages 10 lbs. and 24 inches in overall length.  Does not include shoe. The leg is somewhat  flexible and has a slight seam from the mold on both sides of the leg .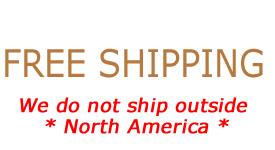 FREE Shipping within the Continental USA